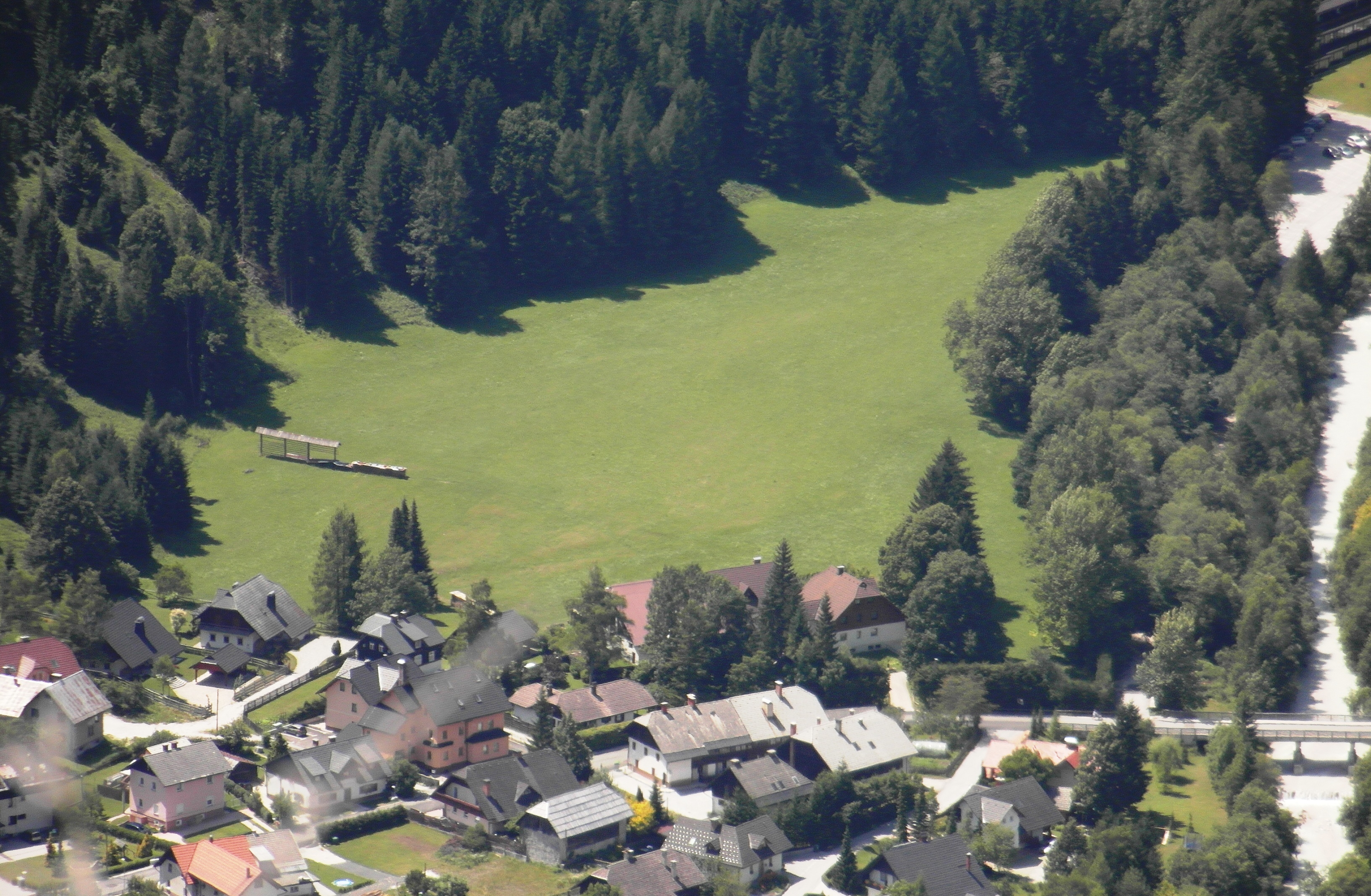 There is a cycling trail that runs along tourist farm Košir towards Rateče / Mojstrana (more details: Kranjska Gora surroundings). The village center is in the direct vicinity of our tourist farm with taverns, restaurants, pizzerias, grocery stores, as well as clothes and shoe stores, a bakery, a market, two banks (SKB and Gorenjska) with cash points/ATMs (SKB, Abanka and Gorenjska). There are also several bars, coffeshops, a post office, a church, a health center/clinic, a pharmacy/drugstore, soccer field, golf course, tennis course and public pools. The lake Jasna is also only one kilometer away and there is a ski slope only 800 meters away.
There is only a one-hour drive from the following airports: Ljubljana (SI), Klagenfurt/Celovec (AT) and Trieste – Ronchi (IT). Furthermore, we are only 30 minutes away from the train stations in Jesenice (SI), Villach/Beljak (AT) and Trbiž/Tarvisio (IT).
Kranjska Gora surroundings (SI, AT, IT)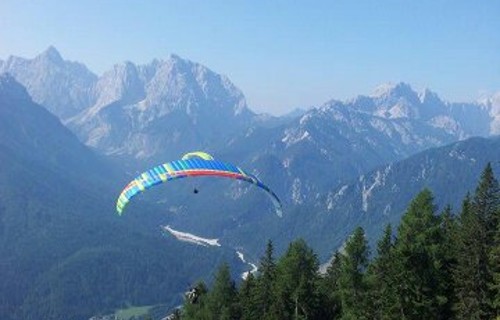 Kranjska Gora is a very vibrant place, which offers a variety of activities as well as an enviroment which offers unforgettable experiences. The wide selection of activities caters to the young and old – all year round! The surrounding slopes allow you to pass the time in peace and quiet. As aforementioned, Kranjska gora has a rich cultural and sports program in the summer as well as in winter. In winter time, the most well-known events are the FIS World Cup Vitranc – alpine skiing and ski jumping in Planica. During springtime one can partake (or observe) in the uphill cycling races Juriš na Vršič and Goni Poni na Vršič. During the summer, there is a contest in freeriding and in the autumn, the traditional European Bike Week in Faak am See.


Winter activities
skiing and snowboarding in: Kranjska Gora (SI), Krvavec (SI), Vogel (SI), Kanin – Sella Nevea (SI, IT), Arnoldstein – Tripoint (AT), Gerlizen (AT), Mokrine – Nassfeld (AT, IT), Višarje (IT), etc.

cross-country skiing – various courses as well as the course behind Hotel Kompas

sledding

ice skating

ice climbing – in Mojstrana

local sight: Land of Ice in Mojstrana

snow walking

local sight: "Eskimo Village"
Summer activities
sightseeing trips in vicinity:

six thematic trails, Path of Ten Cottages ("Pot 10 koč"), Kobarid, Bovec, Trenta, Mangart, Soča river spring, Vršič, Heathen Maiden rock formation, The Russian Chapel, Fairytale Land of Kekec, Krnic, Lake Jasna, Zelenci, Nordic Center Planica, Tamar, Waterfall Nadiža, Tripoint, Waterfalls of Martuljek, Waterfall Peričnik, Valley Krma, Valley Kot and other organized trips

hiking trips:

everything from a relaxing stroll through nature to rock climbing or mountaineering: Mojstrovka, Sleme, Prisank/Prisojnikovo okno, Špik, Razor, Jalovec, Ciprnik, Triglav, etc.

trips over the border:

Military Museum Karavanke (AT)

Austrian lakes: Faak am See/Bače, Wörthersee/Vrbsko jezero, Ossiacher See/Osojsko jezero

Adler Arena (AT),

Minimundus (AT),

Terra Mystica (AT),

Trbiž – Višarje (IT),

Adrenaline park Sella Nevea (IT) …

cycling paths:

Kranjska Gora–Rateče–Trbiž (IT)–Villach/Beljak (AT)

Kranjska Gora–Jasna–Vršič–Mangart–Trbiž (IT)

Kranjska Gora–Mojstrana–Bled

cycling along the wood roads of the Karavanke mountain range

downhill cycling, summer sledding on the "Furious pehta", summer tubing on "Bedanc' Slide" (RTC Cable Runway Kranjska Gora)

in Planica: zip-lining, indoor cross-country skiing, organized two-hour tours, museum

swimming in the natural lake Jasna and in the pools of Hotel Lek, Ramada Resort – Larix, Hotel Kompas and Hotel Špik

in Bled: adrenaline park, summer sledding and rafting

rafting on the Soča river

paragliding

tennis

golf

beach volleyball

events for children

cultural events …
Kranjska Gora offers a wide range of gastronomic services, such as taverns, restaurants, pizzerias, cottaches, sweetshops, bars, coffeehouses, a casino Korona and another one in Hotel HIT. One can find everything: from traditional Slovene dishes to international meals as well as à la carte.